The {Page-Turner-Cookbook} featuring
Cape-verde Is My Kitchen
Cuisine is influenced by the cooking of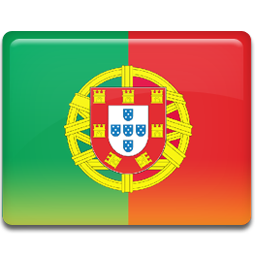 Portugal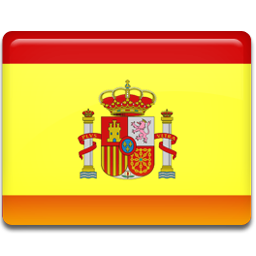 Spain
Creole, Portuguese, African and Brazilian gastronomy have all influenced the food and drink of the isles.
Cachupa is the archipelago's national dish. This slow-cooked, hearty stew made with beans, corn kernels, vegetables and fish or meat, is a type of Feijoada and is Portuguese in origin. It is commonly served with rice. Soups are also popular such as Canjo, a thick chicken soup with rice, onions and carrots. .
And braised meats are not uncommon but fresh fish and seafood really are the order of the day. .
Cachupa Rica is the fish version of this popular stew. .
Buzio is a tasty slow-cooked stew made with shellfish (usually mussels) and soya sauce. .
Cado de Peixe ou Caiderado is a fish dish (usually Cavala) with potato, pumpkin, carrots, vegetables and tomato puree. .
Bafas is a snack or appetiser of fish cooked with tomato, onion and peppers in breadcrumbs. .
Carpachio is raw tuna, sliced finely and marinated in lime, oil and salt. .
Tuna Tartar is also raw tuna chopped and marinated in a soy dressing. .
Morreia is eel, fried in oil. .
Lagosta suada is a steamed lobster. .
Percebes (sea fingers or gooseneck barnacles) are bizarre looking, finger-like barnacles, eaten by cracking off the end and peeling the skin to reveal the meat which is similar in texture to squid.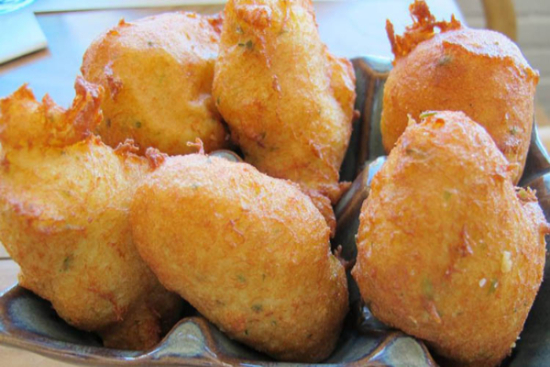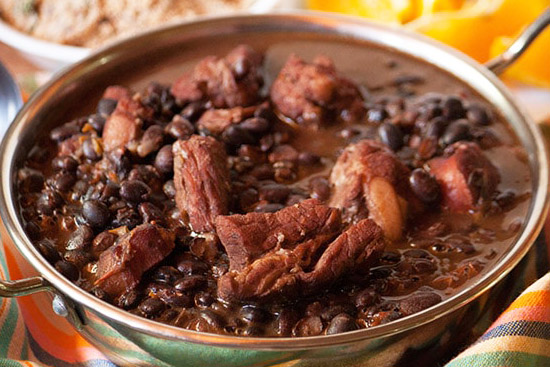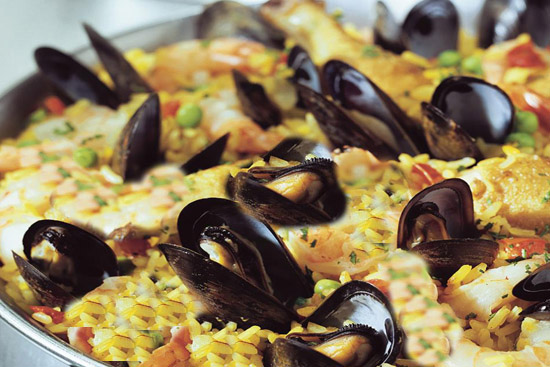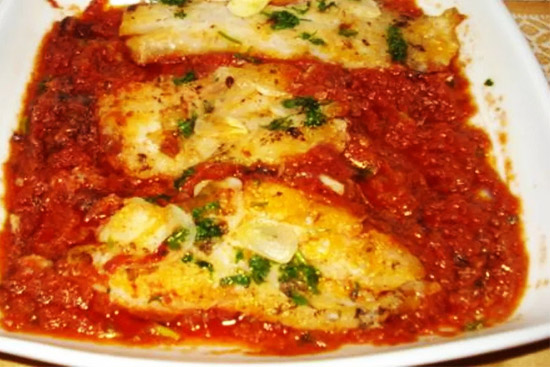 Serves: 4
Preparation time:15 minutes
Cooking time:20 minutes
For the White Wine Tomato Basil Sauce:
• 2 tablespoons olive oil
• 1/4 teaspoon crushed red pepper flakes
• 3 large cloves garlic, finely minced
• 1 cup Marinara sauce or tomato sauce
• 1 cup diced peeled tomatoes
• 1/4 cup dry white wine
• 1/2 cup fresh basil, finely chopped
• 2 tablespoons fresh lemon juice
• 1/2 teaspoon fresh lemon zest
• salt to taste
• 1 teaspoon granulated sugar
• 1/4 teaspoon fresh ground black pepper
• For the Cod:
• 2 tablespoons olive oil
• 4 - 6 ounce fillets fresh cod
• Salt and pepper
For the White Wine Tomato Basil Sauce:
1. Heat oil in a large saute pan over medium heat. Add crushed red pepper flakes and garlic and saute for 1 minute, or until garlic is fragrant. Add the tomato sauce, diced peeled tomatoes and the white wine. Cook 9 to 12 minutes, stirring over low heat. Stir in the basil, lemon juice, lemon zest, salt, sugar, and pepper and cook for 2 minutes. Transfer the sauce into a bowl and set aside until needed.
For the Cod:
1. Heat oil in a large saute pan over medium heat. Pat the cod dry with paper towels. Then season both sides of cod with salt and pepper.
2. Place cod in the oil and cook until golden brown, about 3 minutes. Carefully flip the cod over and continue cooking for another 3 to 4 minutes, OR until it's cooked through.
3. Pour the white wine tomato basil sauce over the cod, let the sauce warm up for a minute, then remove from heat and and serve at once.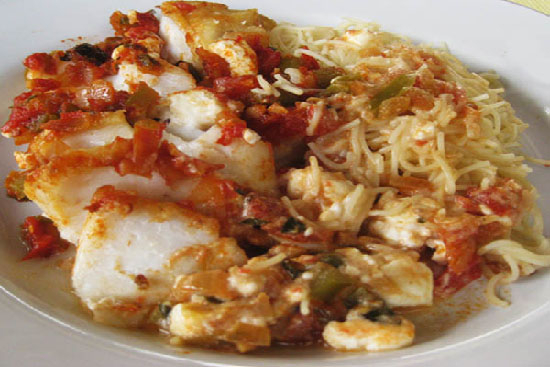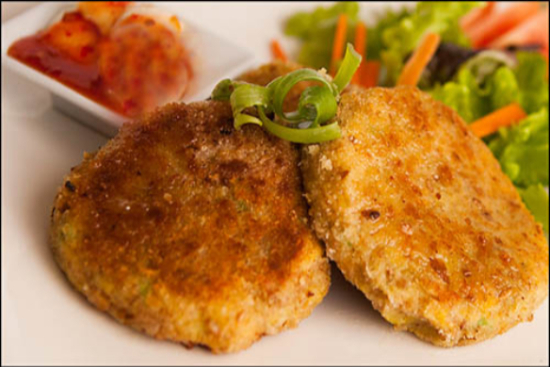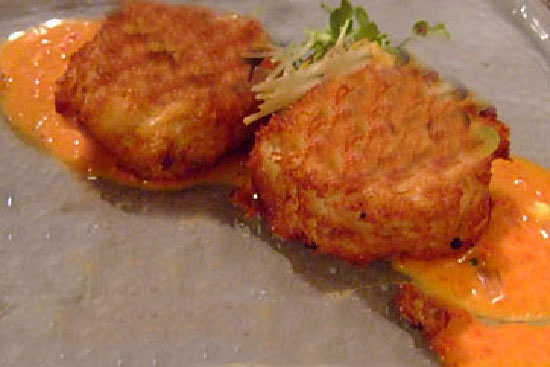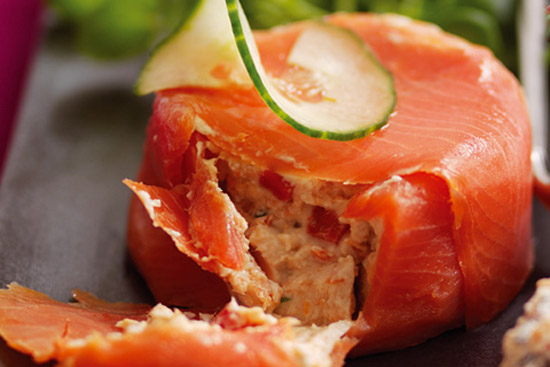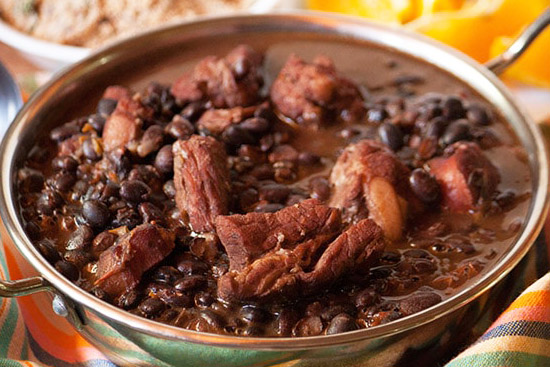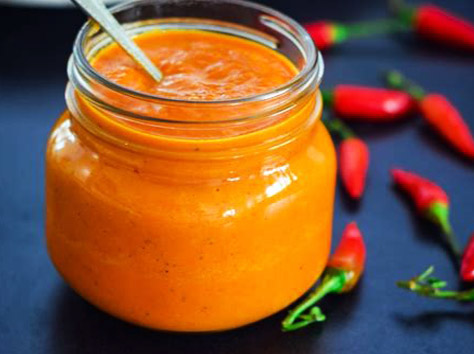 Home-made Peri Peri Sauce is used as dips, accompaniments, marinades or even spreads. This Nandos style Piri Piri Sauce is easy made. PERi-PERi, also known as the African Bird's Eye Chilli, is the key to our legendary, flame-grilled PERi-PERi chicken. It's grown in the African soil, so the magic starts from the ground up.
Serves: 8
Preparation time:30 minutes
Cooking time:30 minutes
2 large red bell peppers, char grilled
1 large red onion, char grilled
4 cloves garlic, minced
1/2 cup lemon juice
1/4 cup red wine vinegar, or apple cider vinegar
zest of one lemon, finely grated
10 small red Thai chilis, roughly chopped (more to taste for hotter sauce)
1 1/2 tsp smoked paprika, or plain paprika
1 1/2 tsp dried oregano
2 bay leaves
1 1/2 tsp kosher salt
1 tsp black pepper
To finish the sauce (when cooked)
1/4 cup lemon juice
zest of one lemon, finely minced
1/4 cup red wine vinegar, or apple cider vinegar
1/2 cup extra virgin olive oil
Start by roasting the red peppers and onions. This can be done on a gas grill, under the broiler or on a cast iron grill pan. You want to get good char marks on the outside of the peppers and onions. Don't worry if they are not fully cooked, they will get fully cooked in the sauce.
Chop the peppers and onions and add them to a food processor or blender. You can us an immersion blender if that is all you have on hand, just take the time to get the ingredients well pureed.
Add the garlic, lemon juice, red wine vinegar, lemon zest, red Thai chilis, smoked paprika, oregano, salt and pepper to the food processor with the grilled onions and peppers and puree until smooth.
Transfer the sauce to a medium saucepan, add the bay leaves and simmer slowly for 20-30 minutes.
Let the sauce cool to warm. Remove the bay leaves then return the sauce to the food processor again.
Add the additional lemon juice, red wine vinegar and lemon zest. Puree for another few minutes until very smooth. Slowly add in the olive oil in a thin stream as the processor is running.