The {Page-Turner-Cookbook} featuring
French-guiana
Seafood is a centerpiece of food in French Guiana, as the colony has a coastline with access to plenty of fresh fish from the Atlantic Ocean and Caribbean Sea. Abundant fresh vegetables and fruit feature in the country's main dishes, plus plenty of hot peppers and spices to add flavor, such as allspice, belimbi and cayenne, the namesake spice of the French Guyanese capital. Local chefs use these spices not only for flavor but also to add color in a dish's presentation.
French Guyanese dishes tend to mix several ingredients all in one, combining meats, produce and carbohydrates. Curry recipes and fricassees are examples, commonly seen throughout the nation.
French Guianan Cuisine or Guianan Cuisine is a mixture of French, Bushinengue, and indigenous cuisines, supplemented by influences from the cuisines of more recent immigrant groups. Common ingredients include cassava, smoked fish, and smoked chicken.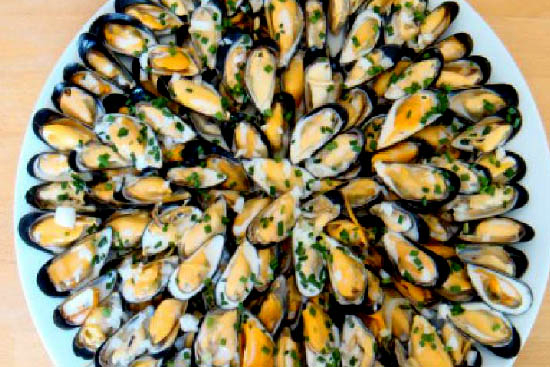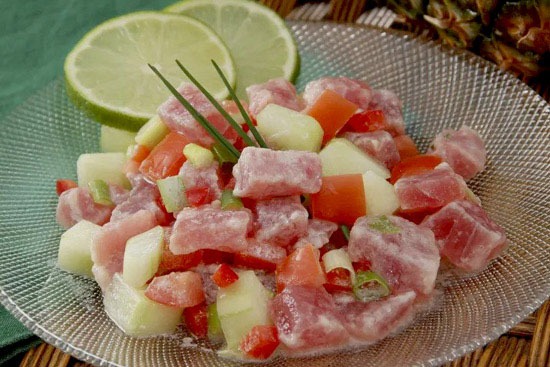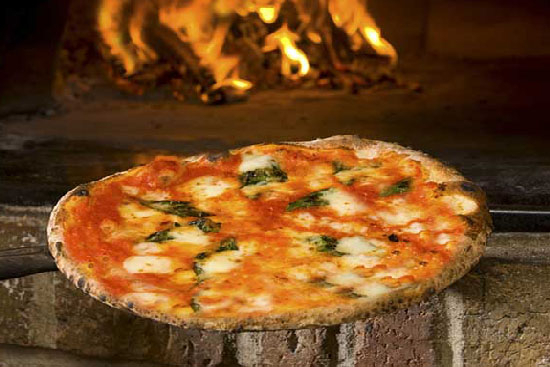 This is the simple classic pizza If you can't find buffalo mozzarella just use a good quality cow's milk mozzarella. Also to speed up the prep time, simply use store bought marinara sauce.
Serves: 4
Preparation time: 1 hour 30 minutes
Cooking time:12 minutes
Dough
1 envelope (1/4-ounce) active dry yeast
1 teaspoon sugar (5 ml)
⅓ cup lukewarm water (75 ml)
1 ⅓ cups lukewarm water (325 ml)
2 teaspoons coarse salt (10 ml)
¼ cup oilve oil (60 ml)
3 ¾ cups all-purpose flour (925 ml)
flour for kneading and rolling
olive oil for oiling the bowl (15 ml)
Sauce
3 tablespoons olive oil (45 ml)
1 cloves garlic, chopped
2 28 ounce cans whole plum tomatoes, preferably San Marzano tomatoes (1592 ml)
Coarse salt and freshly cracked black pepper, to taste
Toppings
4 balls buffalo mozzarella, sliced into 1/4-inch thick rounds (about 1 pound/454 grams)
1 small bunch fresh basil leaves, shredded (roughly 24 basil leaves)
Coarse salt and freshly cracked black pepper, to taste
pinch red chile flakes, optional
olive oil, for drizzling on the pizza
Dough
In a small bowl, add 1/3 cup lukewarm water and 1 tsp. sugar. Add yeast and let sit until foamy, about 5 to 10 minutes.
Combine 3 ¾ all-purpose flour and salt in the bowl of a stand mixer. In a stand mixer fitted with a dough blade, add water, olive and yeast mixture and blend. Knead on low speed for about 10 to 12 minutes until the dough comes together and is smooth. Remove dough from the bowl. Turn dough onto a well-floured surface and continue knead by hand until smooth and elastic, about 2 to 5 minutes. The dough should be soft but not sticky. If dough is still too sticky, add a little more flour. Place the dough in a lightly oiled medium bowl and cover. Let rest in a warm spot until doubled, about 45 to 60 minutes.
Sauce
Drain the tomatoes in a strainer to remove excess liquid. Process the tomatoes in a food mill over a medium bowl. Discard excess liquid or keep to make a soup.
Heat olive oil in a medium saucepan on medium-low heat. Add the garlic and sauté 2 minutes or until softened. Add tomatoes and simmer for 10 minutes. Season the sauce with salt and pepper. Set sauce aside. Let cool to room temperature.
Toppings
Preheat oven to 500 degrees F.
Place a pizza stone on the bottom rack of oven when oven begins to preheat. Heat according to manufacturer's directions.
Punch down dough. Divide dough into 4 balls. Using your hands, stretch and pull (or alternatively roll with a rolling pin) each ball of dough into 10 to 12-inch rounds depending on how thin you want your crust.
Sprinkle some flour onto a pizza paddle (if you don't have a paddle, you can sprinkle flour on pizza pans or baking sheets). Place a round of dough onto the pizza paddle or pan. Evenly spoon over tomato sauce and basil and cheese. Season the pizzas with salt and pepper and chile flakes, if desired. Drizzle with olive oil. Transfer the pizza to the preheated pizza stone. Bake until topping is bubbly and crust is golden brown, about 8 to 10 minutes. Repeat with remaining rounds of dough.