The {Page-Turner-Cookbook} featuring
Fiji
Cuisine is influenced by:
- Asian - Southeast-Asian - Indian -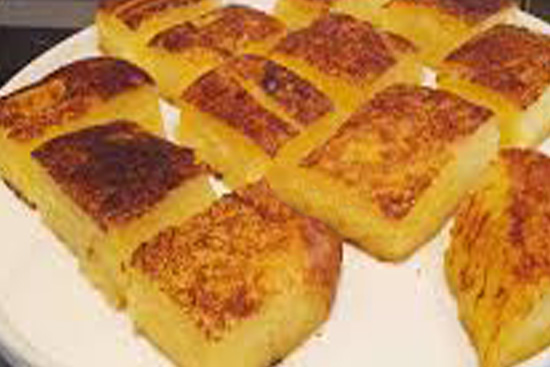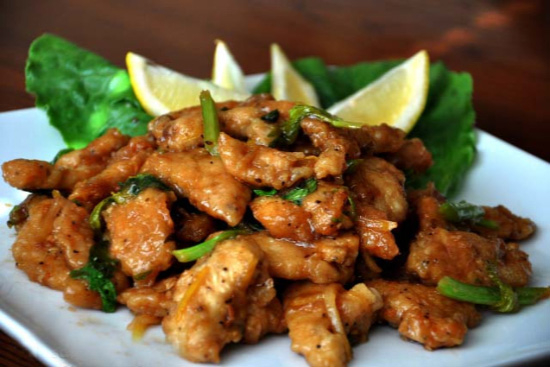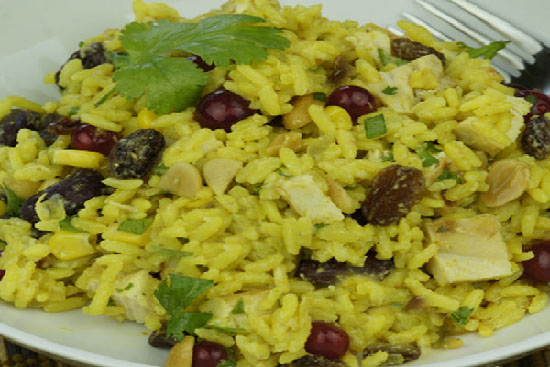 Serves: 6
Preparation time: 30 minutes
Cooking time:40 minutes
1 cup sweetened shredded coconut
2 tablespoons canola oil
1 medium onion, finely chopped
1 tablespoon curry powder
1/2 teaspoon ground ginger
1 cup long grain white rice
1/2 teaspoon salt
1 1/2 pounds skinless, boneless chicken breast halves, cut into 1/2 inch dice
1 tablespoon minced garlic
2 medium celery ribs, finely diced
1 medium red pepper, cut into strips
1/2 cup dried currants
1 Granny Smith apple, diced
3/4 cup unsalted dry roasted peanuts, chopped
3 medium scallions, chopped
HONEY-MUSTARD VINAIGRETTE
Makes about 3/4 cup
1/4 cup red wine vinegar
1 tablespoon lemon juice
1 tablespoon honey
1 tablespoon Dijon mustard
1 teaspoon minced garlic
6 tablespoons olive oil
Preheat the oven to 350 degrees.
Spread the coconut on a small baking sheet and toast , stirring once or twice, until golden. Let cool.
Heat 2 teaspoons of the oil in a medium saucepan. Add half the onion and cook stirring, until softened. Add 2 teaspoons of the curry powder and the ginger and cook, stirring, for two minutes. Stir in the rice, 2 cups of water and the salt and bring to a boil.. Cover and cook over low heat until rice is tender.
Transfer to a bowl. Heat the remaining 1 tablespoon plus 1 teaspoon oil in a large skillet. Add the chicken and cook stirring occasionally, for 5 minutes. Add the garlic, the remaining chopped onion and 1 teaspoon curry powder and cook until chicken is cooked through. Add to the rice and let cool, tossing occasionally. Stir in the celery, bell pepper, currants and apple into the chicken and rice.
Add the Honey-Mustard Vinaigrette and toss to coat. Add the coconut, peanuts and scallions to the chicken salad and combine. Serve the salad with your favorite lettuce.
Honey-Mustard Vinaigrette:
Whisk the vinegar with the lemon juice, honey, mustard and garlic. Whisk in the oil and season with salt and pepper.